The final weeks of this tour are here. It is an odd feeling. Lizzy and I were never quite sure about how we would end–whether we would stop at Watsi in California and get a ride back to Oregon, or ride the 600 miles of coastline back to McMinnville. Over the past few weeks however, we both realized that I was going to take the previous option and Lizzy the later. It has been an absolutely fantastic tour and I have greatly enjoyed traveling with my friend, but home is beckoning and my body is telling me that I should be grateful I made it this far! So I am cherishing these last days as my part in WBD is drawing to a close. That being said, California has proven to be a tough ride. Deserts, wind, and mountains have all tried to prolong our journey, and may yet succeed.
We had a wonderful vacation at the Grand Canyon. My mom picked us up at the South Entrance and we had the wonderful fun of riding in a car for a bit! It was very good to see my momma and my grandpa Hal and it was thoroughly entertaining to do all of the "tourist" activities. Lizzy had never been to the Canyon before and couldn't quite get her mind around it. I suppose no one really can.
The next day we took the bus out to Hermit's Rest and made friends with Insa the bus driver. She gave us several tips about finding employment in National Parks and hiking. She suggested that we take the trail from Hermit's Rest down to Dripping Springs. We took her advise and were rewarded for it! There were several areas of the trail where a false step could result in an unfortunate tumble off a a two thousand foot cliff, but we were careful and such calamities were avoided. We made it to Dripping Springs, and then hobbled the 3.5 miles back up to the rim. The last mile or so of trail was cut from the limestone and was a steep staircase. Lizzy and I found out that though we are bicycle fit, we are not stair-climbing fit! It took about a week to recover from the strain, and of course, my mom felt fine.
We all went out to dinner at the Bright Angel Lodge as per tradition and then bustled off to bed. Momma and Grandpa Hal were leaving the next morning to visit family in Las Angeles and were leaving around nine the next morning. Our hotel room looked like a bomb had gone off, so we had some work ahead of us. Momma suggested that we hitch a ride with them to Williams the next morning. We didn't need much convincing!
The next morning we packed everything away, rode our bikes to the rim to get a picture, no then threw everything in the back of the time portal machine (I mean the car) and zoomed away. It was amazing! Not only because there were three generations of Hanagans in one place, but also because cars can drive over hills and mountains and through wind and rain, and the people inside of them are none the wiser. We actually ended up riding to Kingman.
That was our first real cheat in a long time. We hitched 12 miles in a storm evacuation in Wyoming, then 25 miles by train through some sketch neighborhoods in New York, 10 miles to Tim 'n' Min's through another storm in coal country, 20 miles to grandpa Trickey's in Oklahoma, and then about a hundred in Arizona. That's a total of 167 miles if I've done my math right–and no, we never include those miles in our mileage chart or pledge updates. That's pretty good in my book.
Momma let us off at the Cracker Barrel and we ate a bunch of homestyle veggies and coffee for lunch as we watched a storm rage outside. It was there, in the Barrel, that we had to decide the route through California. Originally we had wanted to go through Death Valley and Yosemite to get to San Fransisco, but we kept hearing warnings about weather and such. After a highly confusing, sleepy, too-much–coffee/too-much-information-to-consider debate, we ended up drawing for our choice. We drew the less mountainous southern route through the Mojave Desert.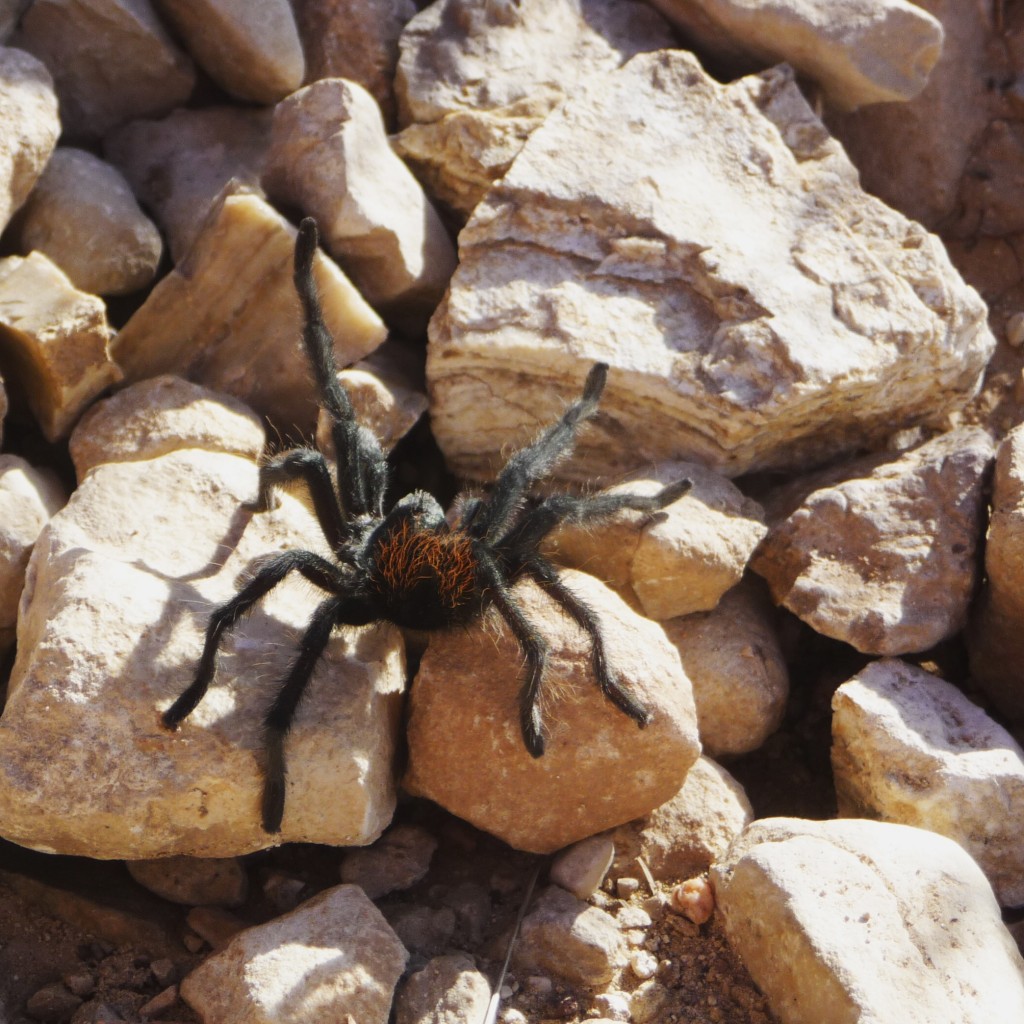 From Kingman we took Old 66. We made a quick stop at a bike shop so Lizzy could get a really cheesy pedal to replace one of hers that had worn out. We call it the ghetti-pedi, short for ghetto pedal. I was able to make some much needed adjustments on the Hunq as well. Laziness I am prone to when it comes to fixing my bike. The plumber's house always leaks as the saying goes. It was a good thing that we took the time to fix the scoots because we found ourselves on top of a mountain that evening. Out of nowhere we had a descent of 6% grade for no less than 12 miles. Honestly. There were warning signs and truck ramps. I've ridden down many mountains in my day, but I have never dropped so much elevation so consistently. Since we had lost about 6,500 feet, it was much warmer at the bottom. It was also Nevada at the bottom. And casinos. And mosquitoes. And hot. And threatening rain. And traffic-y. Basically all the parts of summer we were fine saying goodbye to last month. It is a long story of how we found a place to stay that night, but it is sufficient to say that after a whole lot of aimless running about we found a camp spot which we paid for (curtesy of Adam Tricky, thank you). I had a restless night for several reasons, not least of which the blinding lights of the casino across the river. I was also unnerved by the fact that the river's height kept changing. We found out later that we were really close to a dam. The next morning was rough. I'll skip over it.
The desert was a good choice. Actually I'm sure either way would have been a good choice, but there is nothing easier than camping in the desert! No condensation in the morning, it's really easy to find flat places, and since much of Old Hwy 66 was asked out from flash flooding and was closed, we didn't really have much trouble finding places where we could pull off the road and sleep. It was great.
I love riding on roads that are closed because there is no need to worry about traffic, and if you want, you can ride anywhere on the road, even the far lane. The less great thing is that the majority of 66 is ghost town territory. Water is scarce, so we had to make sure to carry a lot. This is when the basket comes in handy! It was sad though, riding through wore out and trashed town after town.
Oh yeah, I almost forgot. We also made it to California about that time, which means that since May the 8th of this year, Lizzy and I have ridden our bicycles in each and every one of the 48 continental United States. I guess you could say that is an accomplishment if you care about that sort of thing. It's absurd really. I certainly can't comprehend it. Honestly, since this way of life is so normal to me now, thinking about it is just, well, not really that big of a deal. Oh, I guess we did that thing. But since I have dedicated an entire paragraph to the observation of our velocopedic travels across artificial, political lines, I suppose I do think it is an accomplishment worth notice.
We made it to Barstow where Lizzy's wonderful Aunt Leli met us, insisted she got us a hotel room (thank you, thank you, thank you!), and take us out to dinner. It was so much fun. Lizzy and I laughed about it later because we chose to go out to Mexican food and eat burritos, which is kind of funny because we have been eating burritos for dinner for the last month! It is always lovely to see family when your off on an adventure, and so we were both uplifted to see Leli even though I'd never met her before.
The next morning we drank our respective weights in free hotel coffee, and managed to procrastinate our departure until exactly noon. It was dreary riding. Heavy traffic, heavy winds. A strange fellow pulled over to the side of the road and took pictures of us struggling up a hill and drove away. That peeved me. I just think it's rude to take someone's picture without asking permission.
We turned off of the busy road to a beautiful, albeit windy, road that paralleled a gigantic space telescope and a solar power station. We camped out there in the desert, and from the tent I could see the green glow of the space spying station.
The wind persisted the following morning, it was hard work. I wouldn't have made it if Lizžy hadn't let me listen to The Lord of the Rings on her iPod. (LotR is the BEST!! This will be my 8th time through). To get off of the freeway and avoid Bakersfield, we chose to go into the Sierras and ride around Lake Isabella. I hadn't anticipated the amount of climbing this route involved. Though I'm glad we chose to go this way, it was by no means easy.
We ran into some wonderful German, lady tourists at a gas station and a solo, perma-touring man all at the same time. He told us that he was just thinking about how he never saw ladies touring when all of the sudden, four appeared from nowhere. Hmmm. I had a great chat with our new German friends. They are friends who are both self employed. For the last twenty years they have taken time off of work and bicycle toured the world. They like the southwest and American desert because there isn't a desert in Germany. I must mention that they also had some terrible, cheap, convenience store cookies that for some reason one MUST eat whilst touring. We all left about the same time: the Germans toward Barstow and the Getti-peddlers toward Lake Isabella.
We ended up taking highway 155 over Greenhorn Mountain. I didn't exactly realize that there was a mountain to climb over until we we on the base of it. The choice was to go over the mountain, or go all the way Southwest to Bakersfield which would have made the past two days' struggles pointless. Though the mountain boasted warning signs at the beginning of the ascent that begged cars and trucks to turn back, and though a host of hunters hollered at us to turn around, and though the sun was setting, we of course decided to tackled this giant of a summit. We knew it would be steep, we didn't know it'd be as steep as it was. I must admit, this was the first mountain that forced us to dismount and walk in stretches. It was so incredibly steep that there is no possibility to convey its steepness. I could list numbers like 11% or steeper, but these measures mean nothing to non-cyclists and non-civil engineers I suppose.
The traffic of hunters and woodcutters (mostly bearded men in four wheel drive trucks) waved at us, gave us thumbs-ups, or flashed fingers of how many miles we had to the summit. They were cheering for us, and that was nice. We did summit, just before sunset proper. The sun had long been behind the mountain though, and it was shadowy and freezing cold. We paused at the summit to turn on lights, don warm clothes, and put on our helmets. We took the decent, but not the whole way as we found a lovely–and did I mention free–Forest Service campsite that was fantastic and had a water source. What we did ride though was amazing. The sun was truly setting and the golden light was hitting the trees, already alight by themselves in full swing of the season. The result was a mountain on fire with light. Distant peaks rose in shaggy swirls of pinks and purples. Deer, startled by our downward flight, stopped to stare with curious eyes.
But it was cold. Very , very cold. Fall has found its footing at 6,000 feet. When we finally pulled into our perfect camp place, I proceed to pull on every shred of clothing I could muster. We made a hot soup and then zipped ourselves into the trusty tent.
The next morning I woke early to make tea and write, and get myself all hyped up about the massive decent that we would surely experience given the nature of the previous day's climb. The ascent however, proved to be less than my extravagant imaginings. There were indeed some extremely steep places where I had to actually use my breaks, but it was more of a long, beautiful, winding trollop through cattle country. I got really hot since I'd left with a million layers on me. The valley below was literally dripping with fruit. I filled a pannier with road pomegranates and persimmons and–this is how you know my tour chapter is drawing to an end–I found a really nice horse blanket on the side of the road. I couldn't just leave it there, so I decided to take it with me. So, even though it is ridiculous, I am carrying a horse blanket. What's more ridiculous is that I realized that today is Friday, not Saturday. I have been living an hour (my phone didn't catch the last time change) and a day behind the rest of the world. I had no idea.
Since we gained a day unexpectedly, we had time to stop at the local St. Arbucks so that I could write this blog post. We expect to be at Watsi on the 30th and so there I shall officially end my part in the Within Biking Distance Tour. A lot has changed in 6 months. I'm blond now, for instance. Thanks for that sun… I'm also freakishly tan in certain places. The other changes I suppose I will discover upon my return home. I have plans for my next stage in life but for now I am keeping them to myself, that is, plans outside of hugging my parents, snuggling with my dumb old dog, chatting with my Tessa Jo, visiting my sis and soon-to-be bro in law, and a train ride up to Bellingham to visit my other sisters Mary and Amanda, and of course, going home to my church family. I have no doubts about Lizzy's ability to make it home on a solo tour. She is street smart, hearty, and determined. I know she'll make it, and probably days ahead of schedule with many stories to tell.
I am grateful for this experience and for all of the help and prayers of family, friends, and strangers in and out of this country. Lizzy and I will be writing about that when we are both home. I am also greatful for Lizzy's continual friendship. I don't know who else would have put up with me for six months! Living under is type of continued stress for that length of time and maintaining our friendship is, at least to me, a greater accomplishment than biking the 48 states. Thank you all for everything. I bid you adieu and God's blessing.
---