Yesterday I said goodbye to my dear friend, Denali (Beef). On Sunday evening, as the moon eclipsed and meteors raced across the brilliant New Mexico night sky, I steeled myself for a visit to the vet the next day. I knew it was probably time to say goodbye, so I just made sure I let him know how loved he was. We camped out in a baseball dugout in San Jon, NM that night, and in the morning as we got up for coffees at the nearby gas station, Denali and I spent some more time together, giving scritches and kisses.
We rode out to Tucumcari, about twenty-four miles away. It was a really beautiful ride through the desert, on old Route 66, with hardly a car in sight.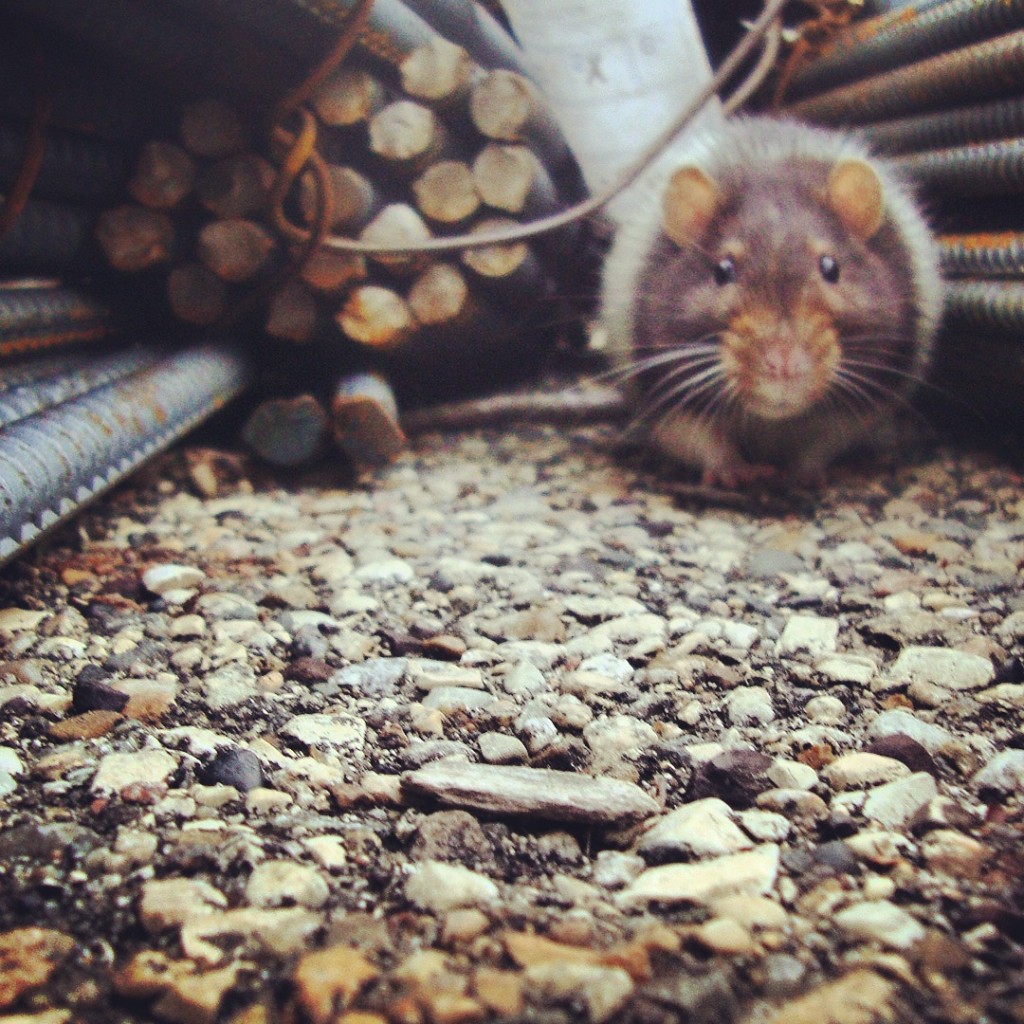 I had talked with the vet that morning to make sure he could be seen. When we got into town, my phone said it was just before one, when the office would be closed for lunch till two. We wouldn't be able to make it to the far side of town by then, so we stopped for groceries (we're in a food desert as well), and loitered around.
Just after two, we continued out to vet's office, on the remote west side of town. When we pulled up, there was a sign on the door saying they were out to lunch. I checked my watch; it was just after one. My phone, which had correctly switched to Mountain time as we passed into New Mexico the day before, had reverted to Central, effectively giving us another hour.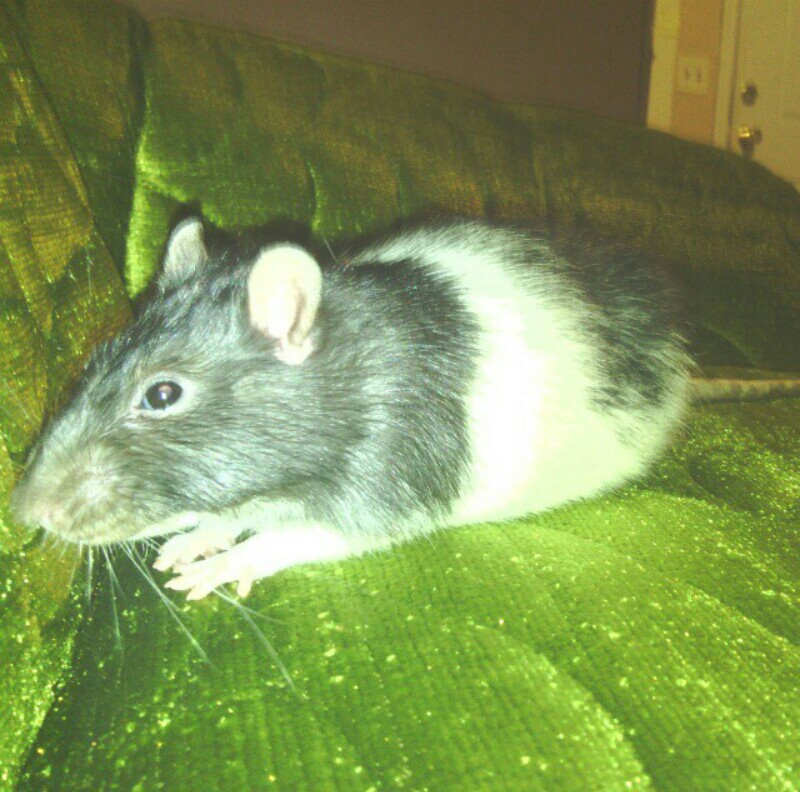 We sat on the porch and Stink and I both loved up the old boy. He ate some sugary sweet baby food mixed with frosting off my finger, and did some impressive eye boggling and teeth grinding displays (that's how rats show pleasure, don't ask me why, I've always found it really silly).
When the vets and techs all came back from lunch, we went in and him checked out while I filled the vet in on all the recent issues, his age, and info from the vet last week.
We could try and give him some steroid shots, or just let him go. I don't think the steroids would've been able to help much, and it was already tough seeing him struggle to get around and sit up without using his back legs (a common issue among geriatric rats). I had come prepared to have him put to sleep if needed, and the vet agreed that it would probably be the best thing for him.
That doesn't make it an easy decision though.
I was there with him the whole time, and sooner than I'd have ever liked, he was gone.
I wrapped him up in my bandana and we biked out into the surrounding dessert, till a spot called out to me. Stink and I both put together some mementos, flowers, rocks, and such. I wrote him a little note, laid him to rest, and covered him with earth in the shade of a tree. I topped his grave with a large feather I'd been carrying with me this week, and a small piece of turquoise my great granddaddy had polished.
I'm glad to have been his pal, and to have had his near constant companionship for the past two years. Denali was the best ratboy you could've ever asked for, and he was loved by people far and wide. He changed people who never thought they could love a rat, and won hearts along the way.
Especially mine.
Much love to my little guy. I miss him already.
-lizzy
---